News
Details

Published: 22 June 2022
The Annual Forum of the EU Strategy for the Baltic Sea Region to be held in Lappeenranta, Finland, will bring together decision-makers and experts of various fields.
The Annual Forum of the EU Strategy for the Baltic Sea Region 2022 will be held 28-29 September in Lappeenranta, Finland. The City of Lappeenranta and the Council of the Baltic Sea States (CBSS) secretariat are cooperating with the Ministry for Foreign Affairs of Finland as the main organisers of the Annual Forum of the European Union Strategy for the Baltic Sea Region.
Lappeenranta is waiting for ca. 800 specialists from the Baltic Sea Region to share the latest developments in the three objectives, which represent the key challenges of the Strategy: saving the sea, connecting the region, and increasing prosperity. Each objective relates to a wide range of policies and has an impact on the other objectives.
The theme of this year's Forum is "Putting plans into practice – a prosperous, connected and green Baltic Sea Region", and the program will focus on working towards these goals by a two-day programme with discussions, networking events and evening programme.
Participants can choose sub plenaries and other events they are interested in, and in return get the confirmation by e-mail together with the hotel information. The city of Lappeenranta has five comfortable hotels offering special rates, and early bird prices for the quick participants.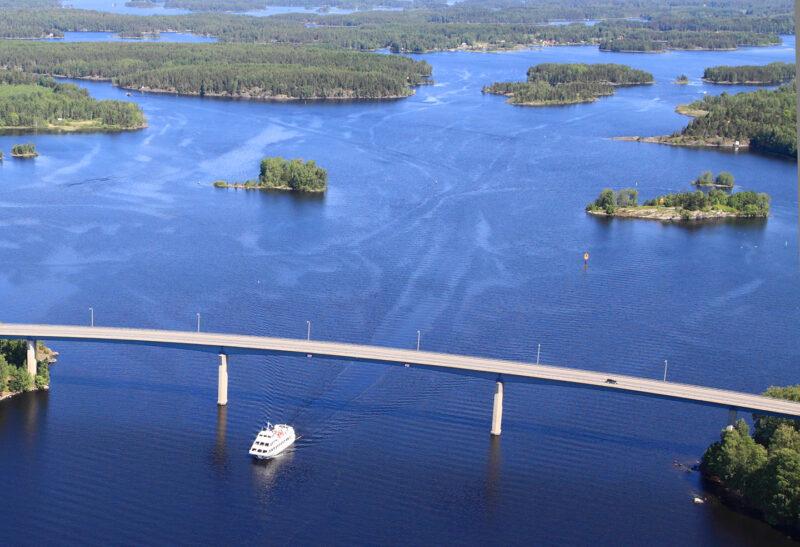 The City of Lappeenranta is well prepared for the guests
Lappeenranta, located two hours from Finland's capital Helsinki, has approximately 73 000 inhabitants. The city is called a "Climate Capital of Finland", and the green touch can be seen in the environment, industry, as in the education. This is also acknowledged by the European Union, which chose Lappeenranta as the European Green Leaf Award 2021 winner.
The achievements of the solution-oriented pioneer city in renewable energy and science education will be introduced in the networking events during the Forum. However, there is much more to see in Lappeenranta and the organisers hope, that the beautiful landscape next to Lake Saimaa (the fourth biggest lake in Europe), will become familiar to the visitors during the Forum.
The main venue of the forum will be Lappeenranta City Hall. The City of Lappeenranta offers meeting rooms for Forum participants for free and thus encourages to hold different meetings and events in the city discussing important issues and seeing colleagues face to face after two years in on-line meetings. The city's offer for free venues stands also on the days before and after the forum, so that Baltic organisations can hold their own events back-to-back with the Annual Forum.
The programme of the Forum as well as other additional information can be found on the website: www.annualforum2022.eu. The site is updated on a regular basis, including the program development and networking opportunities.